Mona Poorzady
          Freie Universität Berlin

Due to the ratification of the Paris Agreement, countries face the demanding task of implementing policies to decarbonise their economies. The challenge is daunting, especially for developing countries, like Iran because governments need to shift their development pathways to net zero emissions before the end of the century. At the same time, they need to ensure that this shift does not hamper economic prosperity. This paper analyse the advantages and pitfalls for the oil reach countries like Iran in their way to reach low carbon economy. The right policies and regulations need to be in place to mark the path to achieve these two goals. With clear policies and regulations, stakeholders will have a common ground and clear direction to develop and implement on-the-ground projects that contribute to the achievement of net zero carbon economies and economic prosperity. However, an enabling environment is not enough. While the climate-policy focus up until Paris was mainly on the negotiation process, the focus post-Paris has shifted to implementation of the Agreement. A number of new challenges are tied in with this, coping with which will require the participation of a broad spectrum of actors from politics, business, finance and civil society (https://cdkn.org/2016/02/opinion-paris-agreement-opportunities-and-challenges/?loclang=en_gb). Alliances will also have to become more diversified. Iran faces different barriers in implementation of Paris agreement; although Iran committed to reduce GHG emission in different amounts of conditional and conditional, but still the share of each responsible organization is not define, moreover the responsible organizations are not even determined. This is true that Iranian government is responsible for this commitment but beside of government which organizations are responsible and to what extend each of them have responsibility? There are different sectors which produce GHG such as ministry of oil, ministry of industry, ministry of energy.
The lack of awareness and/or knowledge about the Paris Agreement, climate change, and NDCs provides a significant obstacle to successful NDC implementation. Respondents recognized the importance of building political support at the highest level, and requested technical support for education and awareness raising among political leaders, decision-makers, and the general public. Respondents thereby saw awareness as a key step to securing political approval and commitment. The lack of clarity among policy makers with respect to international support for finance and knowledge of NDC implementation is one of the most fundamental challenges. It was further suggested that questions regarding the mobilization of climate finance could be addressed through roundtables or dialogues with partners. Overall, the need for communication and awareness strategies around INDCs and NDC implementation was emphasized (UNDP 2016). The Paris Agreement's preamble recognises the interrelation between human rights and climate change. Human rights encompass a wide range such as rights to have shelter, and access to clean water, food and environment etc. Global warming is likely to lead to a 2.7 to 3 degree Celsius rise above pre-industrial levels (based on the current growth rates of emissions and in spite of the Paris Agreement's lofty goals). This means crossing the 2 degree Celsius threshold that scientists deem the limit of safety, beyond which impacts of a changing climate – such as droughts, floods, heat waves and sea level rise – are likely to become catastrophic and irreversible. Reflecting the rights of individuals while addressing climate change ensures that planning to address vulnerability accounts for the rights of indigenous people and local communities as well as climate migrants. The inclusion of the rights of the vulnerable people, including climate migrants, in the Agreement ought to facilitate the provision of legal protection to the climate-displaced community. A section in the Agreement solely addresses the loss and damage associated with the adverse effects of climate change; it calls for providing support to vulnerable populations by strengthening early warning systems and emergency preparedness, among other matters.

The emergence of an international carbon market could unleash the full emissions reduction potential of the Paris Agreement, by facilitating the implementation of INDCs and emboldening countries to take on even more ambitious action over time. The opportunities are enormous once countries have access to a broader pool of carbon abatement (http://www.climatechangenews.com/2016/08/11/cameroon-iran-ukraine-unlikely-climate-leaders/) Mexico, for example, has pledged to reduce its greenhouse gas emissions by 40% more than its domestic greenhouse gas reduction (22% below business-as-usual levels) if it has access to an international carbon market. If all countries took the same level of effort and joined an international carbon market, the world would be in much better shape to meet the objectives of the Paris Agreement. A critical next step, especially from the perspective of spurring private-sector investment, is to develop 'rules of the road' for cross-border trading. The sooner clear rules emerge, the stronger the business response will be. These rules start with the establishment of domestic emission trading programmes in key countries; the accounting guidance called for in Article 6 of the Paris Agreement; standards and guidelines for environmental integrity of international transfers that could be developed bilaterally or plurilateral through a carbon market club; and finally, operational rules for the mitigation mechanism in Article 6. With the Paris Agreement providing a strong foundation for countries to move ahead with market-based approaches, and a range of bilateral and plurilateral models for cooperation already beginning to emerge, carbon markets are poised to make a central contribution to implementing the commitments that countries have already made — and unlocking greater ambition in the future.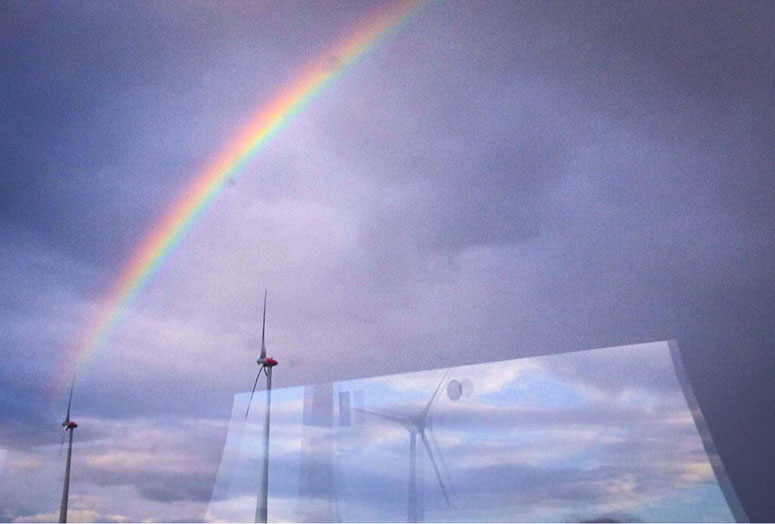 Fig. 1 - Renewable Energies Perspectives (© Mona Poorzady)